Warning: htmlentities(): charset `none' not supported, assuming utf-8 in /home/evc2007/domains/evc2007.nl/public_html/inc.menu.php on line 61



Warning: htmlentities(): charset `none' not supported, assuming utf-8 in /home/evc2007/domains/evc2007.nl/public_html/inc.menu.php on line 61



Warning: htmlentities(): charset `none' not supported, assuming utf-8 in /home/evc2007/domains/evc2007.nl/public_html/inc.menu.php on line 61



Warning: htmlentities(): charset `none' not supported, assuming utf-8 in /home/evc2007/domains/evc2007.nl/public_html/inc.menu.php on line 61



Warning: htmlentities(): charset `none' not supported, assuming utf-8 in /home/evc2007/domains/evc2007.nl/public_html/inc.menu.php on line 61



Warning: htmlentities(): charset `none' not supported, assuming utf-8 in /home/evc2007/domains/evc2007.nl/public_html/inc.menu.php on line 61



Warning: htmlentities(): charset `none' not supported, assuming utf-8 in /home/evc2007/domains/evc2007.nl/public_html/inc.menu.php on line 61



Warning: htmlentities(): charset `none' not supported, assuming utf-8 in /home/evc2007/domains/evc2007.nl/public_html/inc.menu.php on line 61



Warning: htmlentities(): charset `none' not supported, assuming utf-8 in /home/evc2007/domains/evc2007.nl/public_html/inc.menu.php on line 61



Warning: htmlentities(): charset `none' not supported, assuming utf-8 in /home/evc2007/domains/evc2007.nl/public_html/inc.menu.php on line 61



Warning: htmlentities(): charset `none' not supported, assuming utf-8 in /home/evc2007/domains/evc2007.nl/public_html/inc.menu.php on line 61



Warning: htmlentities(): charset `none' not supported, assuming utf-8 in /home/evc2007/domains/evc2007.nl/public_html/inc.menu.php on line 61



Warning: htmlentities(): charset `none' not supported, assuming utf-8 in /home/evc2007/domains/evc2007.nl/public_html/inc.menu.php on line 61



Warning: htmlentities(): charset `none' not supported, assuming utf-8 in /home/evc2007/domains/evc2007.nl/public_html/inc.menu.php on line 61



Warning: htmlentities(): charset `none' not supported, assuming utf-8 in /home/evc2007/domains/evc2007.nl/public_html/inc.menu.php on line 61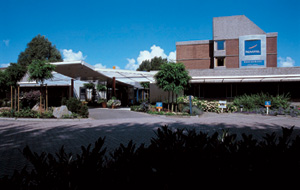 The green oasis of rest on the edge of Rotterdam. The distance from Ahoy and the hotel is 15 kilometres. Easy to reach by public transport and near the centre of Rotterdam and simple to reach at the highway.
The hotel offers 134 comfortable rooms, all provide with private facilities, air conditioning, mini bar, radio, colour television.
Service includes clean your clothes, room service, and internet. Also the large garden with terrace and the outside swimming pool may not be forgotten.
| | |
| --- | --- |
| Luxury | **** |
| Distance to Ahoy | 15 km |
| Public transport | Car/public tr. |
| Dayprice 1 person | € 110,- |
| Dagprijs 2 personen | € 130,- |